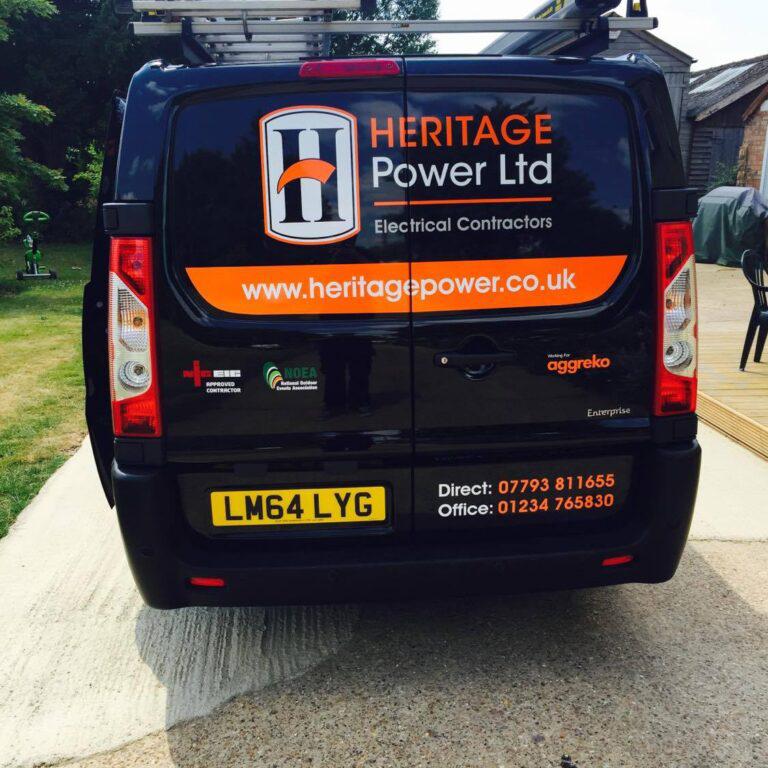 About Us
Heritage Power Ltd was established in 2006 by Marc Appleton as a small family business.
Over the years, the team has expanded and adapted to enhance offerings beyond the domestic market, for which we have served for 15+ years, and continue to do so.
Heritage Power have developed and trained in new sectors and grown to accommodate a large industrial/commercial portfolio, including blue chip companies, service providers and insurers.
We have several accreditations under us, such as NIC-EIC, CHAS and NOEA Membership.
We offer specialist works such as EV Charging points and DEVI underfloor heating.
We also offer other services such as Facilities Management services and a plumbing service.
Why Choose Us?
We are commited to powering your business
A family service with modern application and knowledge
Proven reputation for professional and considerate installations
Fully insured, experienced, qualified and accredited in all works
Our Clients
We undertake work for a variety of industrial and commercial clients, with this sector making up over 70% of our ongoing work.
We've worked with all types of client, such as small housing associations, car dealerships, letting agents, retail warehouses, and NHS hospitals.
We are comitted to providing a leading service to all of our clients, big or small, domestic or industrial.
If you're interested in us working with us for one-off or ongoing works, please call us or get in touch.